4 in a Row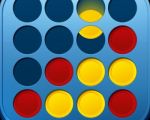 The all-time classic 4 in a Row is now in your smart phones as a free 2 players android game. This free game created for Android devices under 2 players category.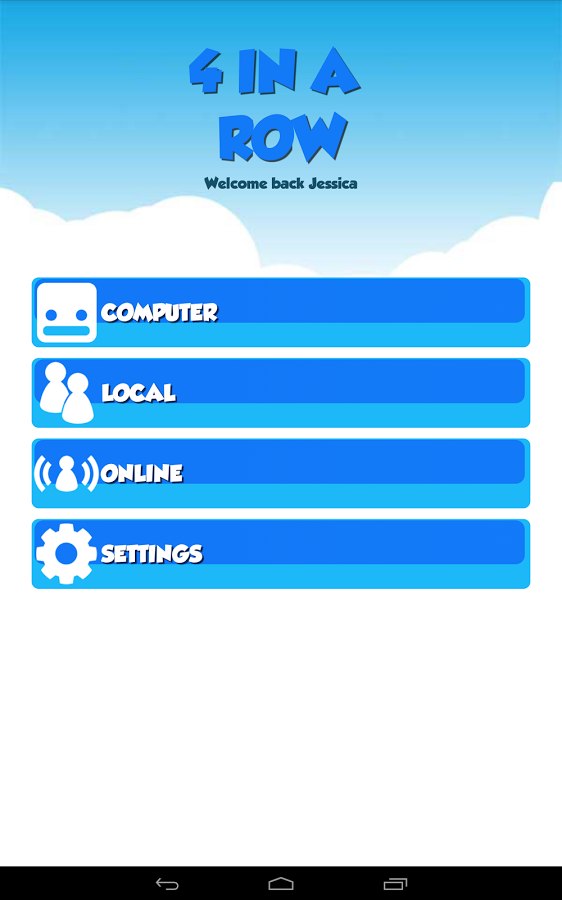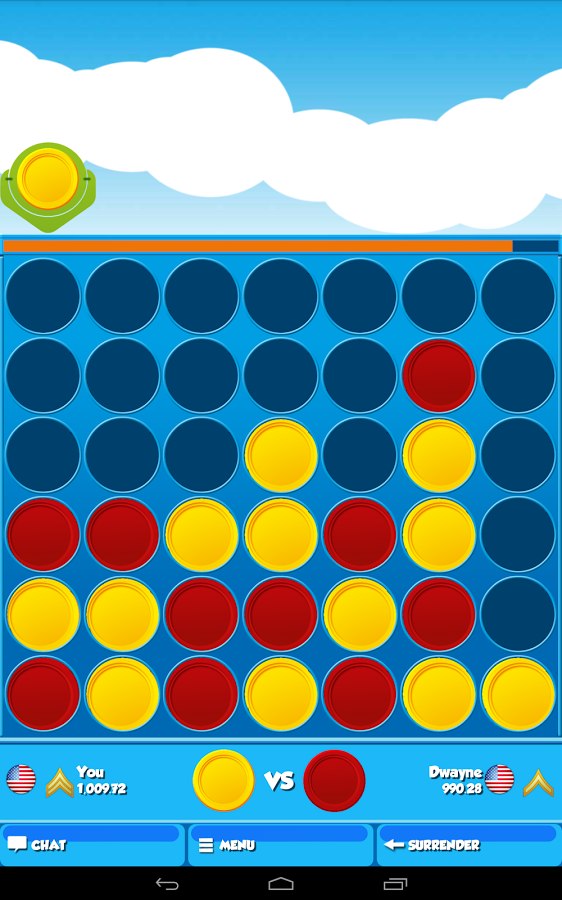 4 in a Row requires players to connect a row of four of their own color, either horizontally, vertically or diagonally by dropping colored discs into a grid. Players can choose playing single-player mode, play against their friends or look for opponents from all around the world.
With local single-player mode, players can improve their 4 in a Row skills by playing against computer. Players can choose to play the game with their friends, using only one device, to see whose strategy is better. 4 in a Row also enables its users to play against opponents worldwide. The game is now available internationally and it is possible to look for players from all around the world.
If players win against their online opponents in the online multiplayer mode, the corresponding points will be credited to their accounts. If they can win against a very skilled opponent in the online multiplayer mode, they will receive more points. Gaining as more points as possible will help you rise in the ranking list.
4 in a Row also features chatting option. You can talk to your opponents worldwide with chatting function. People who want to play with their friends, can create their online friends list to invite friends to a match at any time.
Whether you want to play with your friends or someone from around the world, 4 in a Row is the perfect 2 player game for you. 

You can follow us on
Android Games For+