Battleship Multiplayer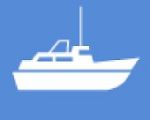 Battleship Multiplayer offers you to experience the joy of classic battleship board game on your android devices. This free game created for Android devices under 2 players category.
Like the classic game, Battleship Multiplayer requires two players. Each player has two boards, one for them and the other for their rivals. The gamers must act strategically and find where their opponents hid the Battleship.
The game can be played on one device by sending the device between players or on network. It is possible to play the game on one wifi network or two players can connect via 3G/Edge. Another way of playing is that one player can create an acces point and the other one can connect to that network.
Battleship Multiplayer is one of the most favourite games of all times. Everyone can play it on public transport, on trips or in their lunch breaks. The game is a great way of having an enjoyable time with friends and improving strategical skills.

You can follow us on
Android Games For+