Jetpack Joyride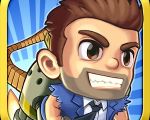 In Jetpack Joyride, players join Barry Steakfries as he commandeers the experimental jetpacks from a secret laboratory. This free game created for Android devices under Kids category.
Jetpack Joyride is an action game from the creators of Fruit Ninja. In the game players help Barry, Jetpack Joyride's adorable hero, to break in a laboratory and take the experimental jetpacks away from evil scientists. As Barry moves forward, he will encounter some challenges such as lasers or tiny robots on his way. Players can ascend by simply touching the screen and descend by releasing.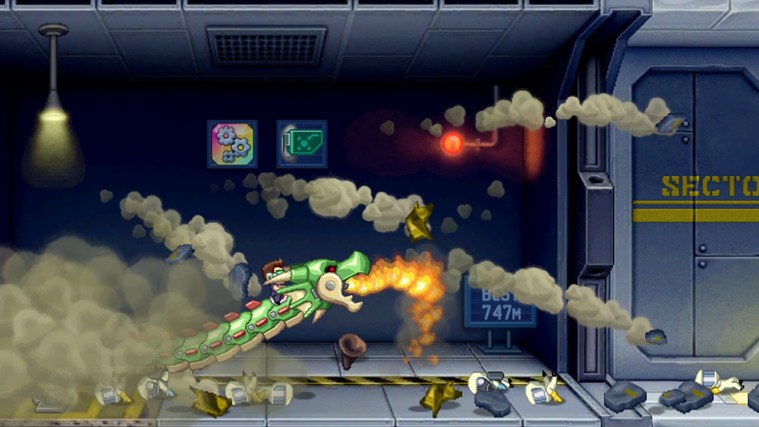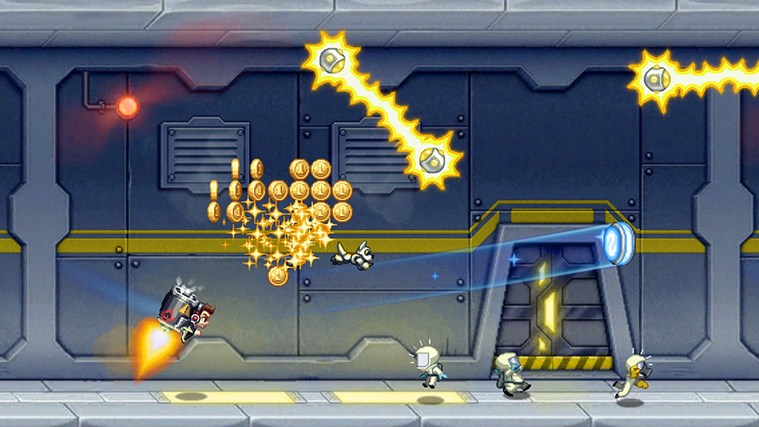 Players start the game with Machine Gun Jetpack to scatter the evil scientists. As they move on, they will complete missions and collect coins to earn cash and buy new gears. Increase your speed and power using  Lil' Stomper, Profit Bird and Crazy Freaking Teleporter. Choose your jetpack, stylish outfit and gears and then start playing.
Jetpack Joyride is full of action, continuous excitement and challenge. It is suitable for kids and teens who love adventure.

You can follow us on
Android Games For+