Candy Crush Saga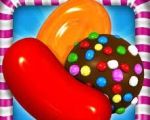 Nowadays Candy Crush is one of the most played android games both on phones or social media. This free game created for Android devices under Kids category.
Candy Crush was announced for Facebook on April 2012 and for smart phones on November 2012 by King Company. The game, with its raising popularization, turned the records upside-down all around the world. Candy Crush became the game which is played by people at any time of the day like while on public transportation, in their offices or while they are eating. According to recent researches at least six hundred million people at any age, from kids to older adults, play Candy Crush during the day.
Although Candy Crush is a free android game, sometimes players need to buy extra moves or candies from the market in order to complete the levels. The game itself guides you to purchasing page as you move on to other levels. If players get really ambitious about advancing, they can always consult buying extras or players can help each other by sending gifts.
Every time, gamers start playing in a colorful candy world. Simply, the game requires players to bring together horizontally or vertically at least three same colored candies. Each level has its own difficulties like:
To reach the intended score in a specific time or in a specific number of moves.
To destroy the jelly layer with which in some levels candies are covered.
To destroy a specific color of candies or different combinations of candies in some levels.
When players destroy certain combinations of candies, they gain some special candies to help them in the game, like:
If a player destroys four candies by bringing them one under the other, it creates a striped candy. The stripe of the candy might indicate up or down. When the player destroys that specific candy, other candies in the indicated line are destroyed with it.
When five candies are brought together horizontally or vertically, it creates a color bomb. It destroyes the candies which share the colors of the bomb.
          Game Screen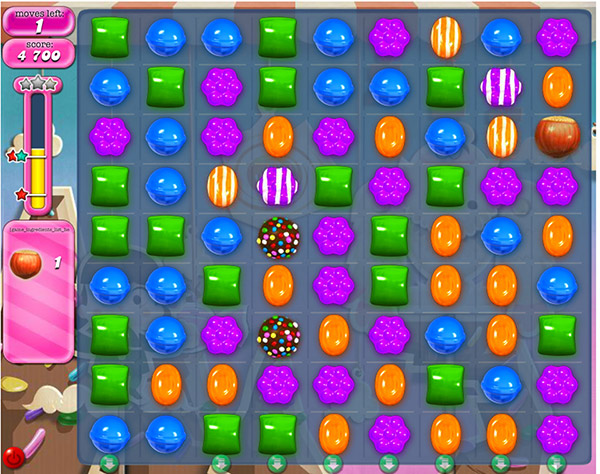 Level Options Screen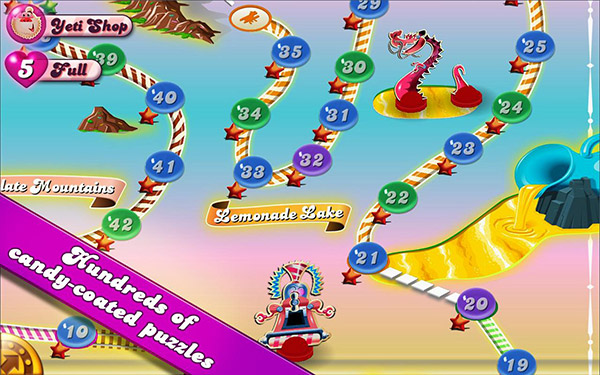 You can follow us on
Android Games For+