Angry Birds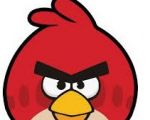 Angry Birds, being one of the most played android games worldwide, aims taking revenge on the pigs by throwing angry birds upon them. This free game created for Android devices under Kids category.
Angry Birds craziness continues without slowing down all around the world. Being downloaded by nearly one million people every single day, the game is now a phenomenon amongst the android games. Celebrating its four successful years, the game presented 14 different additional chapters to its players.
The logic of the game is very simple. By using the sling and the birds on the right side of the screen, and with the help of the most effective strategies, players must destroy pigs and their buildings. To move on to next levels, gamers have to kill all the pigs.
There are more than one type of birds in the game and each of them has different traits. For example there are birds which get faster while they are flying if players touch the screen, or there are different kinds of birds which explode like a bomb and another type is the ones which divide into three parts while flying and harm more areas.
Pigs also have different sizes and types. They find new methods of protection in each level. Sometimes they simply stand on wooden blocks and sometimes they hide inside iron walls.
The reason why the game is loved so much, is the types of the characters. Addition of special vioces beside the characters makes the game more remarkable for gamers. Angry Birds is a perfect choice for kids, adults, all gamers at any age and particularly for Iphone and Ipad users.
Screencaps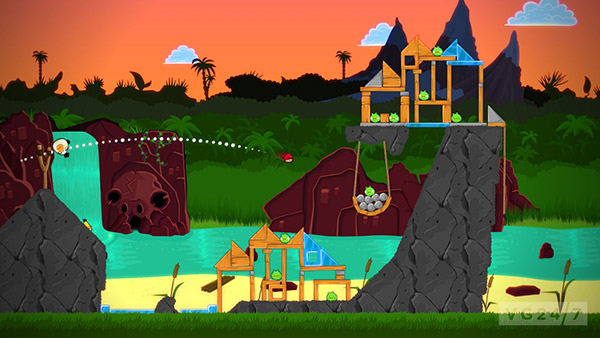 You can follow us on