Temple Run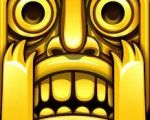 A perfect series for adventure and action seekers. You have to keep running and escaping from the evil gorilla on the dangerous roads of the temple. This free game created for Android devices under Kids category.
Temple Run, firstly presented on İOS, has spread out across the world in a short time and became highly populer. Keeping its place as the number one android game in App Store for a long time, the game continues being played all around the world.
The goal of the game is very simple. Players must keep running in the temple, escaping from the evil gorilla in order to protect the cursed idol. While keep running, players also have to jump off cliffs and find a way to pass the obstacles they come across. Also, at the sharp turnings to right and left, players have to decide and act quickly. It is important to collect the golds on the roads. These golds give players more points as they run. By filling the gold bar on the screen, gamers can earn extra money. 
Opening new characters on market with their earned money, players can make the game more enjoyable. It is amusing playing the game again and again in order to break your own and other players` records.
Temple Run requires sharp reflexes and quick deciding abilities. As players move on, the game gets more challenging. It is suitable for adults and elders who are looking for adventure and excitement. The play can also help kids to improve their skills and reflexes. Being a free android game, Temple Run is still a very preferable game amongst players.
Screencaps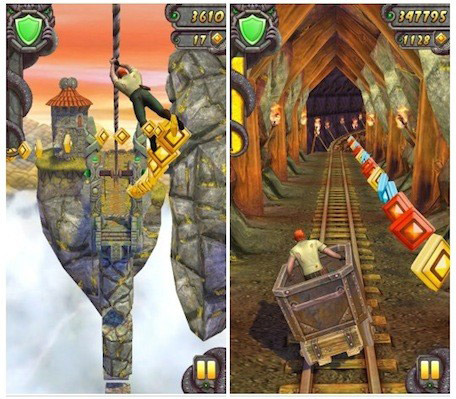 You can follow us on