Fruit Ninja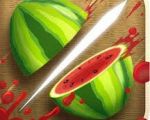 Fruit Ninja is a game which aims to relax players by slicing fruits and making different kinds of combos. This free game created for Android devices under Kids category.
Fruit Ninja is one of the popular android games of recent times. In a short time the game was downloaded more than three million times and gained more than four stars from players on Google Play Store.
The goal of the game is slicing  fruits without missing any of them and at the same time avoiding the bombs. Players need to make combos as much as possible to score more points. Making combos requires slicing at least three same type fruits. 
There are four different modes in the game such as;
Classic Mode: In this mode players try to slice all the fruits on the screen without time limitation. If players miss more than two fruits or they get caught by the bombs, the game is over. It is important to try making combos.

Zen Mod:

 In this mode, players have 90 second to slice as much fruits as possible. In Zen Mode, there will be no bombs appearing together with fruits. Also there are no limitations for missed out fruits. If there are five same type fruits on the screen, slicing them will give the players extra points for each fruit they slice after the combo.

Arcade Mode:

 Arcade Mode is the most loved and played mode in Fruit Ninja. In this mode, players have one minute. Players need to slice every single fruit appearing on the sacreen. Missing out fruits will result in losing the game. By being careful about bombs and making a lot of combos, players can gain special fruits. Slicing of these special fruits will help gamers scoring higher points. 
Players can change their knives and their backgrounds on the market, by using their ponits. 
Fruit Ninja offers challenge and entertainment for all players. People who want to experience excitement and reduce their stress at the same time, can find what they are looking for with Fruit Ninja.
Screencaps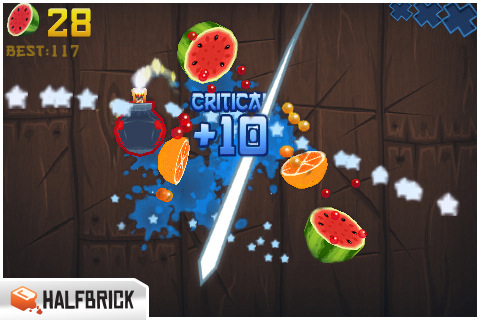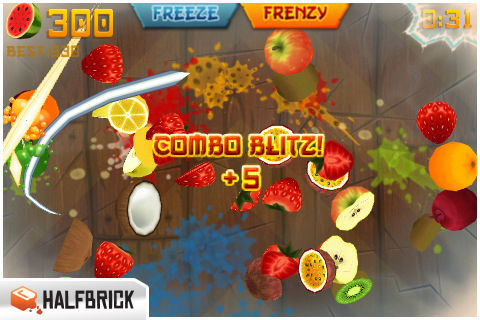 You can follow us on