Ultraflow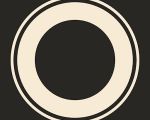 ULTRAFLOW is a minimalist, easy but challenging puzzle game testing your agility. Enjoy simple design and comforting colors without worrying about score or timer. This free game created for Android devices under Older adults category.
ULTRAFLOW is a super enjoying puzzle game. In the game there are different tables in every level and players have a limited number of bounces to complete each level. ULTRAFLOW features 99 challenging levels. There are no time limitations or scores. The game only based on your agility. Use your skills and be smooth.
Ultraflow is a unique and challenging puzzle game but it is not that hard to make the right moves. All you need to do is to complete the limited number of bounces. The minimalist design and peaceful colors will help you clear your mind and focus on the game.
Ultraflowis an enjoyable and very comforting game. It is a great pass time activity especially for adults and older adults. With simple design and relaxing visuals, it is possible to have fun and spend some easy time. The game is highly preferable for adults and older adults who want to both relax and push themselves a little.

You can follow us on