Subway Surfers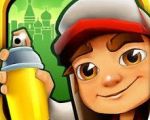 Subway Surfers is amongst the most played running type android games. This free game created for Android devices under Kids category.
Subway Surfers is on top of the running games list with a downloading number more than five millions and 4.7 rating from users.
The game takes part in train stations and railways. Main character, a boy named Jake, paints trains with his spray paint. What Jake needs to do is to escape from the stations`s watchman and overcome the obstacles he encounters while running. If the watchman catches Jake, the game is over. 
After completing three missions another three will be unlocked. There are eight characters in the game. If players get bored playing Jake, they can always go to the market and choose another character with the points they scored during the game. There are also some things to help players with their game. Such as;
Shoes: For jumping higher.
x2: For scoring more points.
Jetpack:For flying and picking up extra points.
Magnet: For picking up golds in anywhere.
Skateboard: For preventing the damage when players hit somewhere.
Players can play the game easily by using their fingers in order to make the character jump, duck or roll. It is possible to increase the gold and money amount with game hacks but this surely will reduce the joy.
Subway Surfers is eactly for action and running games lovers. With changing difficulty levels and ongoing entertaintment, the game is designed for kids, adults, elders, and with simplifying hacks, even for toddlers.
Screencaps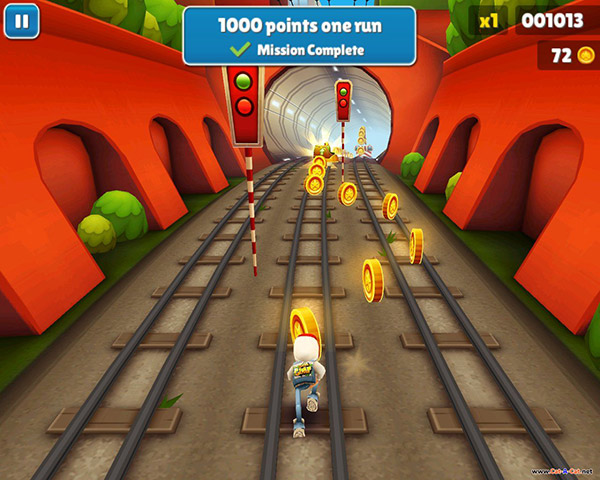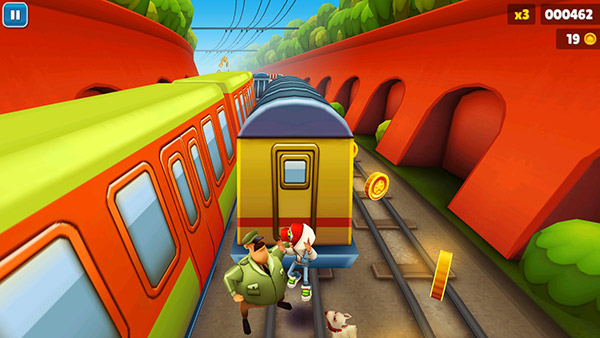 You can follow us on