Snowman Puffy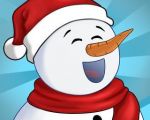 Angry Snowman Puffy is a colorful and enjoyable android game like Angry Birds, designed especially for kids, teens and even for little kids like toddlers to entertain themselves. This free game created for Android devices under Kids category.
In Angry Snowman puffy, we have an adorable snowman named Puffy who needs our help. Prankish rabbits have taken away the snowman's carrot nose and players must help the snowman take back his nose from the rabbits. If you don't hurry, the rabbits are going to eat the carrot.
To help the snowman, players need to throw snowballs to the rabbits that are hiding behind different objects. The rabbits are disguised as Batman, Superman, a pirate, a magician or a businessman for Halloween. The goal in the game is to drop all the rabbits by throwing snowballs at them.
It is very easy to control the game. Just direct the snowballs simply, drag them with your finger to adjust the speed and just throw them! Drop the rabbits and have fun. Angry Snowman is an easy and suitable android game for kids, teens, adults and even for toddlers and babies.
Angry Snowman features 100 different levels and similar playing to Angry Birds. The game will be a favorite for players who love throwing games like Angry Birds.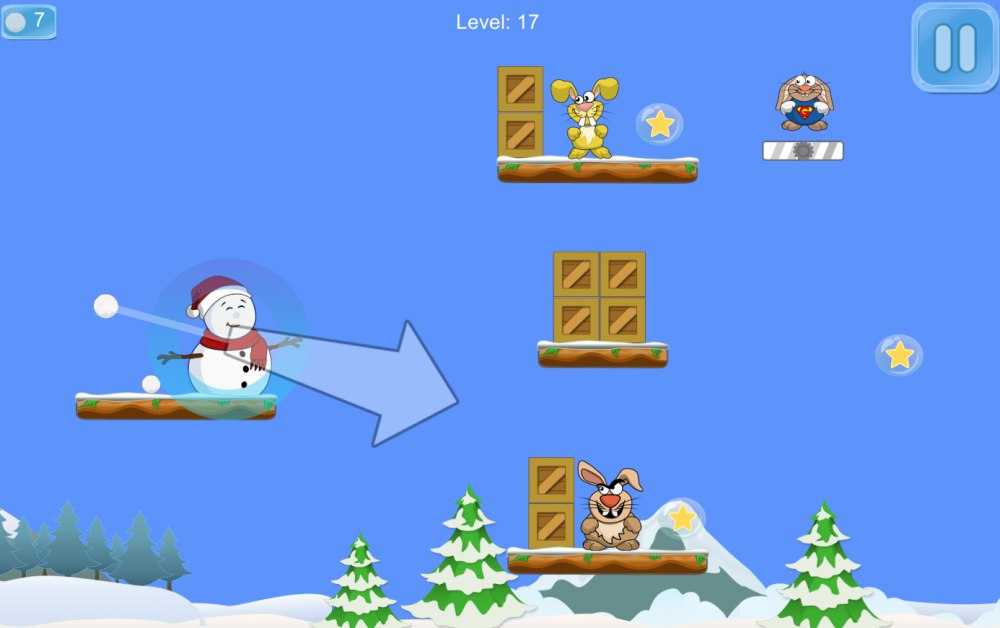 You can follow us on