Cut The Rope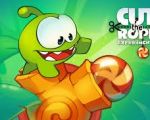 A cute little monster is hungry and needs your help to get candies. In Cut The Rope, the candies are tied with ropes. Players need to cut the ropes in right places and right times to feed the monster with candies. This free game created for Android devices under Kids category.
Cut The Rope, by combining fun and intelligence, became very popular amongst kids and also became one of the world`s most played android games. In fact, being downloaded 1 million times in 10 days on AppStore, it broke a record.
What gamers need to do in the game is feeding the cute little monster with candy in every chapter. In some chapters you have to feed one monster with candy while in other chapters you have to feed two of them. It`s enough to give one candy to each monster for completing the chapter. The important thing is to collect the stars while you`re feeding the monsters. Collecting the stars is important because you have to have a specific amount of stars to move on to other chapters. The candies in the game are tied with ropes and by cutting the ropes at the right time, you can complete your mission.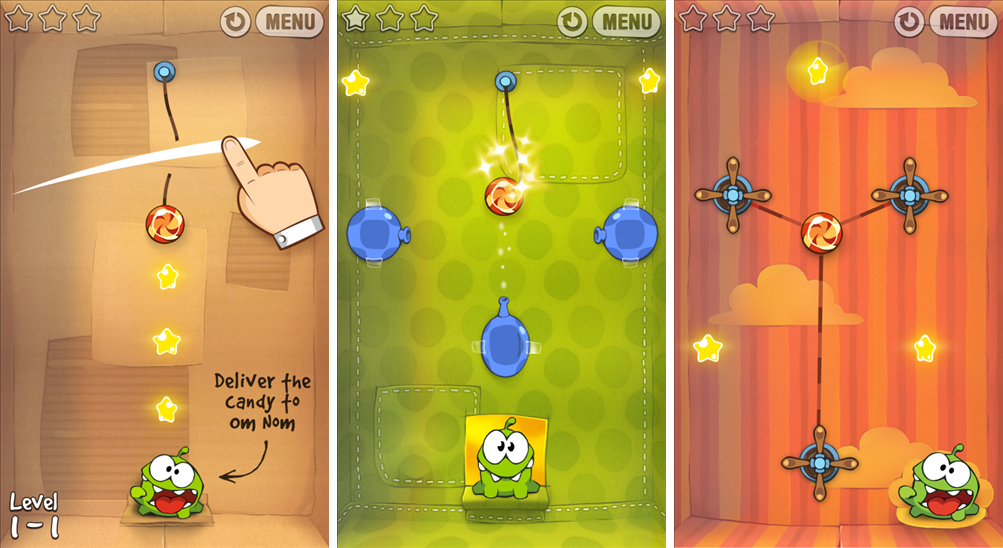 As players move forward, the chapters will become harder and in order to feed the monsters with candies they will have to use different tactics. For example, in some chapters they will need to use balloons to get the candies to the right places. If they blow up the balloons at the right time players can easily pass the chapters. But they need to be careful about the difficulties. Like, hitting a thorn or letting spiders take the candy away, will result in losing.
Cut The Rope offers players action and enables them to advance their intelligence. As they do in most andriod games, gamers can play it simply by using their fingers. The game is one of the easy games of the android world and is designed for kids. But little kids who fear spiders should be careful while playing.

You can follow us on
Android Games For+