Dead Tigger 2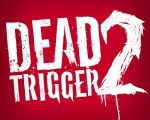 Dead Trigger 2 is the best zombie apocalypse game on android stores. With high quality graphics similar to console games and evolving story, it is the ultimate action game for players. This free game created for Android devices under Kids category.
FIGHT THE ZOMBIES AND SURVIVE
In Dead Trigger 2, the goal is to fight in the ultimate battle against zombies and survive. In the game, players have to find a safe shelter to hide in. They must arm themselves and collect the necessary gadgets for their survival. To unlock the new weapons, explore your hide out and meet the gunsmith, scientist, medic, engineer and smuggler.
REAL TIME STORY DEVELOPMENT
One of the most significant features of the game is the real time story development. The story of the game develops according to real global players' achievements. Tune in to the global radio to be informed about new changes, achievements and developments.
STUNNING GRAPHICS
And the other significant thing about Dead Trigger 2 is the stunning graphics. The game was praised by a lot of websites and reviewers for its high quality graphics. It is almost impossible to distinguish the game from a console game.
Dead Trigger 2 also features; 33 unique environments, 10 regions in different worldwide locations, 37 different kinds of weapons and more than 600 gameplay scenarios.
With endless action, strategy and opportunity to interact with the world, Dead Trigger 2 will be an addictive android game for kids and teens.

You can follow us on
Android Games For+