Flow Free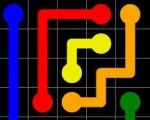 In Flow Free, players need to connect the same colored dots. This may not be as easy as it seems. The game requires players to use their practical and visual intelligence together. This free game created for Android devices under Kids category.
Having a high download rate in stores, Flow Free is one of the favourite android games. With it`s gradual easy to hard structure, the game offers enjoyable times for both kids and older people.
On surface the game has a very simple logic. In total, there are five difficulty levels and each level has thirty sections in itself. The goal in Flow Free is to connect the same colored dots. 5x5 difficulty level is easy to play but gamers may have difficulty in playing the levels like 9x9. If players are able to see which dots to connect at first sight, moving on to other levels becomes easy. Otherwise they have to pass the sections by trial and error.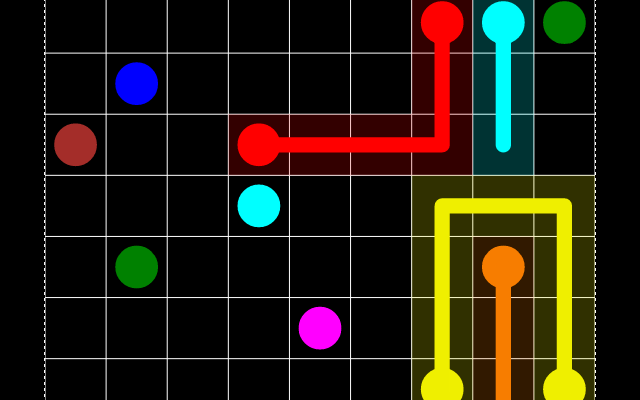 Flow Free offers its players the choice of playing against the clock. This mode only applies to 5x5 level. People who are looking for more challenge can play the game in level 5x5 with against the clock mode. They can also decide their own time limits.
With its changing degrees of difficulty and remarkable colors, Flow Free is appealing for people at all ages, from kids to older adults. Also it is one of the suitable andriod games for those who want to improve their focusing abilities and sharpen their practical intelligence.

You can follow us on
Android Games For+