Hay Day...
Hay Day is a farming game in which you plant your own crops and have your own animals. With the help of your products and animals, you can have a big ranch. This free game created for Android devices under Kids category.
Nowadays, people are tired of living in cities amongst concrete buildings and they are missing the naturality and simplicity of the country life. In order to experience the village life, people are turning to android games like Farmville or Hay Day. The most distinctive feature between the two games is that in Hay Day players can leave the play anytime they want and then continue playing from the place they have left. Also there`s no such thing as fading of the planted crops or dying of the animals in their farm. At the beginning of the game, there is a quick training about how to plant, how to breed animals and how to make money. At each new level the game explains the new features and their usage to the players. There are theree important things in the game. These are rubies, gold and improvement points. It`s possible for players to buy things like seeds with gold. But in order to speed up producing and harvesting rates, they need rubies. Each harvest and each completed mission gives improvement points and these points help moving on to next levels.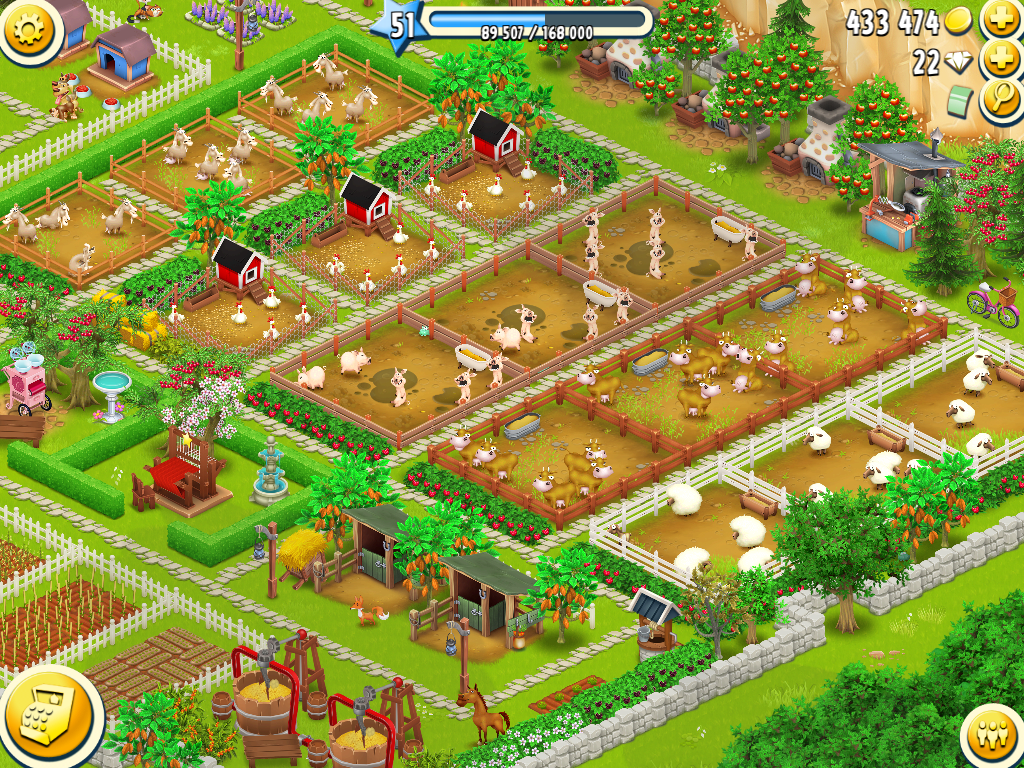 Generally this type of farm games are rather complicated and seem boring to the players, especially to kids. What makes Hay Day more preferable is its simplicity and its ability to meeting gamers` needs. Up to seventh level, players can sell their products only by using their trucks. In more advanced levels they can open a stall to sell their products and by this way they can decide their own marketing prices. And as their level gets advanced, players can design their farms in the way they like.
Hay Day is one of the most preferable andriod games for people who miss the old, relaxed contry life. For parents, it`s a great way to teach their kids the joy of village and raising their own goods. Also by connecting the game to the Facebook, players can interact with their friends and help each other in the game.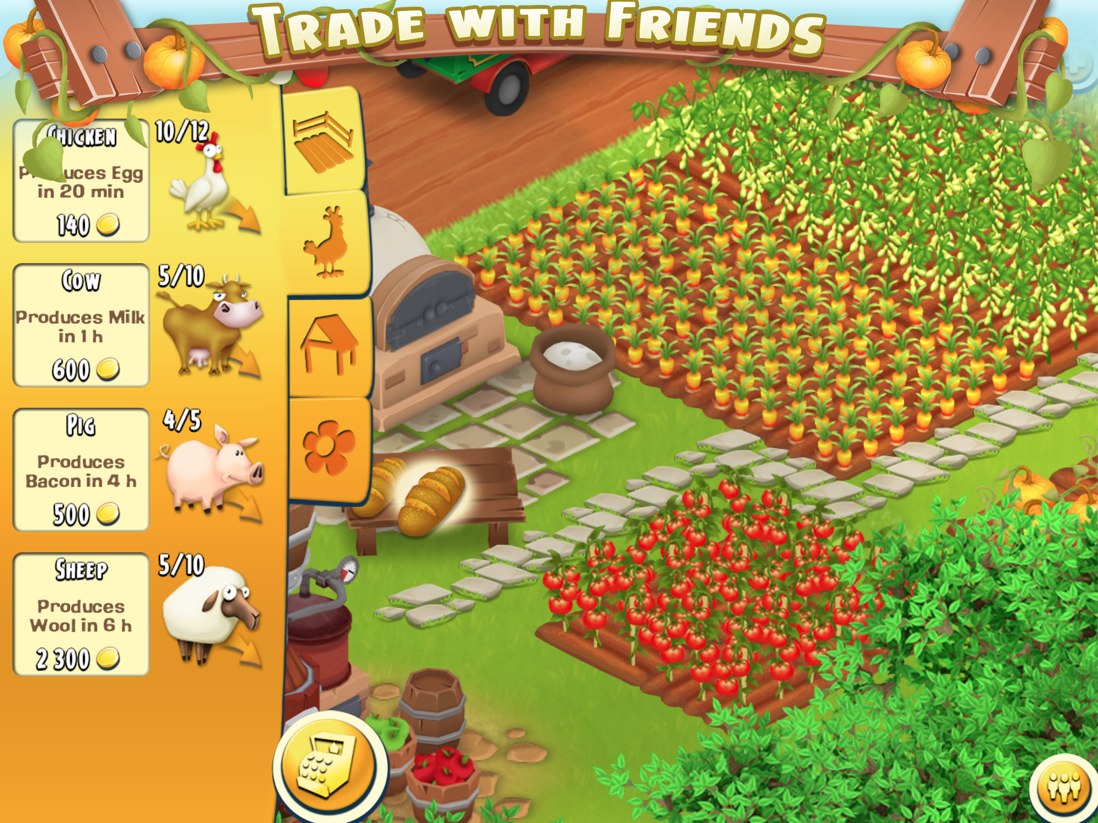 You can follow us on
Android Games For+