Monster Legends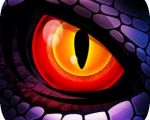 An action game from the creators of Dragon City, based on taming legendary monsters and mating them to create new species. This free game created for Android devices under Kids category.
With more than one hundred unique monsters and new ones to discover each week, Monster Legends offers everlasting action. Develop new skills and find new forces to fight on Adventure Map and defeat your enemies at Monster Arena.
As you move around on Adventure Map, open the treasures, advance your monsters' levels, choose your opponents and steal their sources, protect yourself. Try yourself in three to three contests. Monster Legends also features Adventure and Arena modes to show your strategies, skills and power.
Monster Legends has been downloaded more than 5 million times and has 4.4 stars on Google Play Store. It is a perfect choice for action and strategy lovers.

You can follow us on
Android Games For+