Rivals at War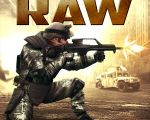 In Rivals at War, players gather an elite team of soldiers who are ready for battle at any time. Train your soldiers, advance your weapons and be the leader of the rival teams around the world. This free game created for Android devices under Kids category.
Rivals at War is a battle game for action and strategy lovers. In the game, players assemble a team of elite soldiers to attack the enemy and conquer other rival teams around the world. The game includes 4 different combat scenarios, 45 achievements to complete and 6 unique soldier types such as commander, sniper, saw, gunner, breacher, radioman and medic.
Rivals at War also enables its players to unlock new soldiers with better weapons, level up the skills, choose wise tactic cards to win the battles and 3D battlefields. Make clever decisions, use your strategies and elite team well and dominate rival teams around the world. With endless action and 3D game playing, Rivals at War will be the new favorite android game for kids and teens.

You can follow us on
Android Games For+