Brick Game Match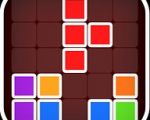 Brick Game Match, with its similarity to original tetris, reminds you of your childhood. This free game created for Android devices under Older adults category.
Brick Game Match is a very familiar game with nice and improved graphics design like tetris. It is exactly for those who miss their childhood entertainments.
The game requires players to create horizontal lines with falling blocks, when a line is made, it will be cleared from the playing area. If the blocks pile reaches the top of the screen, the game is over. If gamers can complete multiple lines at once, they will get more points.
Screencaps
Brain Game Match helps improving memeory and reflections. It also develops concentration and reaction skills. With its not so challenging playing, Brick Game Match is suitable for adults or elderly who want to spend some stress-free and enjoyable time.

You can follow us on
Android Games For+