Baby Love Sounds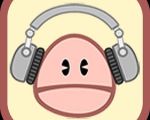 Baby Love Sounds is excellent educational game created for toddlers. This android game aims to teach babies and toddlers animals, objects and numbers with pictures and cute sounds. Kids will love it! This free game created for Android devices under Toddlers baby category.
Enjoyable methods have really big importance on kids development with game. Toddlers can't improve their abilities while they are boring. They need a good android game. In this case, Baby Love Sounds will help you with its amazing sounds and pictures.
Baby Love Sounds is appropriate for kids aged between 1-5. Its simple menu and clear games make your toddlers focus only the names and sounds. This android app. never confuses ther little minds. You can totally trust it!
With Baby Love Sounds game, kids can pick their favorite picture by tapping and hear the sounds. Besides, if they shake the device, app will play random sounds.
Features:
- This game offers diffferent kind of sounds (36 kinds of animals sounds, 12 kinds of music sound, 24 kinds of numbers sounds, etc)
- All sounds are perfectly clear that help your toddlers recognize it easily.
- 108 different sounds
- Real HD photos
- Little android game that tests toddlers abilities
Baby Love Sounds is well prepared educational game. It helps your toddlers to improve their memory and motor skills. With this terrific android app, kids will be busy for hours while they are learning useful things.

You can follow us on
Android Games For+