BBC CBeebies Playtime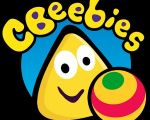 BBC CBeebies Playtime is designed for toddlers and babies. This great free app includes different educational activities and many of the CBeebies favourite games. This free game created for Android devices under Toddlers baby category.
CBeebies Playtime is created by BBC, based upon the CBeebies website and its games and activities. The app is a collection of different interactive games and activities for young kids. Each of the games is highly educational, creative and inspiring.
CBeebies Playtime helps little kids' learning while entertaining them. The games collection features numbers and counting, drawing and painting, tapping activities, stories, animals, colors and many other educational elements. Spending time with CBeebies will improve your little children's memory and motor skills, knowledge and their ability to use their hands effectively.
There are no adverts or in-app purchases in the games. Also there is a parental lock to prevent your toddlers and babies from getting in other pages. It is a completely safe game collection for your little kids.
CBeebies Playtime, developed by professionals especially for toddlers and babies, is highly educational and enjoyable. If you want your little boys and girls to have fun while learning, this is the perfect android game and activity collection for you.

You can follow us on
Android Games For+