Frozen Free Fall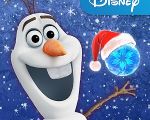 An epic and educational puzzle matching taking place in the Disney's Frozen Universe. Your toddlers and little kids will love this. This free game created for Android devices under Toddlers baby category.
Frozen Free Fall is an adventurous puzzle matching game in the Kingdom of Arendelle. Little kids join Elsa, Anna; Olaf and more of their favourite characters to slide and match the icy puzzles.
The game starts with younger versions of Anna and Elsa. As the game progresses, we see their grown up versions and more characters like Olaf or Kristoff. Frozen Free Fall includes sliding colorful pieces and matching puzzles. There are special objects of different characters like Anna's torch to burn up entire row of crystals or Hans's sword to slash through the crystals.
Frozen is Disney's most popular and favorite movie amongst kids. Let your toddlers and preschoolers enjoy playing this educational puzzle matching game with their favorite characters. 

You can follow us on
Android Games For+