Fun for Toddlers 2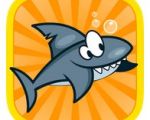 Fun for Toddlers 2 is an educational and enjoyable puzzle game for toddlers. Let your toddlers solve puzzles in different places with cute characters and funny sounds. This free game created for Android devices under Toddlers baby category.
Fun for Toddlers 2 is the sequel to the popular puzzle game Fun for Toddlers. In the game, toddlers and preschoolers solve unique puzzles in different environments.
Fun for Toddlers 2 features various places like outer space, oceans, underwater, circus and police station for your toddlers to explore. Every environment has a different puzzle and there are seven items to put in their places in each puzzle. All seven items make funny noises.
In the game, your toddlers and preschool kids must simply drag and drop the puzzle pieces in order to put them into their places. Fun for Toddlers 2 is not complicated and highly educational and colorful. With cute characters, good graphics and skill-developing activities, Fun for Toddlers 2 improves your young children's fine motor skills, logical and problem solving abilities.

You can follow us on
Android Games For+