Fun for Toddlers Kids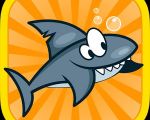 Fun for Toddlers 2 is really instructional funny puzzle game for toddlers. This game aims to develop toddlers abilities. They are going to be busy for hours without boring. Kids will be able to explore different places. This free game created for Android devices under Toddlers baby category.
Kids love puzzles. They are the best instructional activity for little minds. Kids spend their times in useful way with puzzles. In this aspect, we offer you the funniest puzzle game ever. Your toddlers will love this games images and different scenes.
Fun for Toddlers 2 provides many different puzzle game in one app. You just have to download this free android game and try it.Besides it is not just about puzzles. Toddlers will have a chance to see colorful images and funny sounds.
Features:
-Offers different characters and places
-Perfect choice for kids aged between 2 and 5
-7 different puzzle item and 84 different funny sounds
-Provides 9 different languages such as English, Italian ,French, German, Spanish, Japenese, Chinese, Korean and Swedish.
-Entertaining and simple kid friendly interface
This game will help your toddlers to improve their motor and problem solving skills. Besides they will become more logical and creative. This wonderful android app is worth to try!

You can follow us on
Android Games For+