Mermaid Princess Toddler Games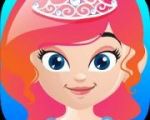 A collection of games all using mermaids and sea animations to teach your toddlers about letters, shapes, numbers, colors, differences, sizes. This free game created for Android devices under Toddlers baby category.
Mermaid Princess Toddler Games is designed for toddlers who love stories like "The Little Mermaid". It contains 12 educational mini games about numbers, letters, shapes, colors etc. In each game, the animated Mermaid Princess character and other sea creatures help your toddlers and little kids with their learning.
Each mini game helps toddlers' education from a different angle and strengthens their ability to recognize differences. Mermaid Princess Toddler Games also features; interactive funny games, easy playing for your toddlers, guidance through game with spoken questions, prizes for correct answers, different difficulty levels.
Mermaid Princess Toddler Games designed not only for educational purposes but also for your toddlers and little kids to have fun. With this game collection, prevent your toddlers, babies and little kids from getting bored.

You can follow us on
Android Games For+