Where's Puppy's Nose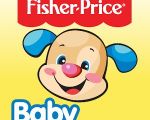 Where's Puppy's Nose is a funny android app. teaches babies and toddlers about body parts with a little puppy and kitty. The game also includes funny musics that keeps your baby amused. This free game created for Android devices under Toddlers baby category.
Kids love animals, especially kittens and puppies are the best for them. In this activity, your toddlers will learn body parts easily with little finger moves. It is really easy so perfect for little kids all they have to do is tap the screen. With this game your little toddlers will learn head, ear,  nose, mouth, eyes and hand with two adorable animals.
This activity offers you 2 different choice. If your babies tap the screen they will see learning section but if they tilt the screen those cute animals will move on the screen to the right or left. If your kids choose the correct part of body they will hear a sound says "great job!". Also there is a great music that helps your kids improve their aural skills.
With Where's Puppy's Nose app your little babies will understand body parts and their moves faster than any other games. Toddlers will enjoy with the puppy and the kitty while learning. 

You can follow us on
Android Games For+