Air Control 2: Flight Traffic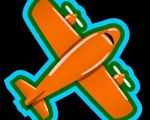 Air Control enables its players to take on the role of Air Traffic Controller and direct the planes that are taking off or landing. This free game created for Android devices under 2 players category.
Air Control is a very much loved game and now with a sequel, it presents a more advanced experience. The game is playable by two players on the same tablet. In the game, players act as the air traffic controller and organize the planes' taking off and landing. The aim is to avoid any collisions.
Air Control 2: Flight Traffic also features;
Different locations from deserts to mountains worldwide
A lot of planes, choppers and zeppelin airships
World's fastest plane: The SR-71 Black Bird
Avoid blazing storms and any circumstances that can lead a collision. Have fun controlling aircrafts with your friends. Air Control 2 is an exciting and challenging android game for players.

You can follow us on