Blue Ball & Pink Ball going for new adventures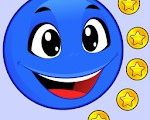 Red ball is now old and dusty game, Then you can play new Blue Ball & Pink Ball game instead. Pink ball trying to join the blue ball and searching the woodsman who cutting trees. This free game created for Android devices under Kids category.
Blue Ball and Pink Ball were living in their world. One day Blue Ball and Pink Ball noticed that the tree in front of their home has disappeared and two balls started to looking for it.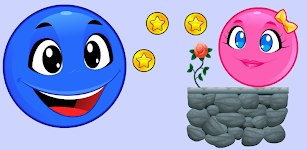 The truth is that Somebody destroying the green forests and turning the world into a pile of concrete and iron. Blue Ball and Pink Ball needs your help to find the bad man behind these events and make the world green again. A new perspective on the classic Ball platfom game. Red Ball like action game lovers and gravity game aficionados will love this game. There are puzzles and labyrinths in the Blue Ball game that you won't see in any other normal platform game. A Blue Ball and pink ball game that adults will enjoy as much as the children.

Pink ball is just a lovely friend. You will see her in some stages and she will guide you on searching the wood cutter man. Collect all golden stars to pass all levels to complete with three star. On the end of level 20 you will encounter the real bad boy. You have to jump on his head with blue ball to catch him. Red Ball game lovers will love this new red ball clone.
Ball Game

Disclaimer:
This game is inspired by old red-ball-1. You can`t see any angry ball like in red-ball-4. Our red ball games balls are always happy in every situation. Be positive and be happy every time. All game images and codes and balls level design created by Gamikro team.

You can follow us on