Order & Chaos - PvP game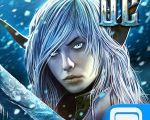 Order & Chaos is a unique adventure game for online game lovers. Choose your character, join this stunning fantasy world and push the boundaries of epic with players from all around the world! This free game created for Android devices under Kids category.
Order & Chaos is a fantastic adventure game for kids who love online games. In the game, players set of a thrilling journey and share an epic experience with thousands of online players.
In the game, players can choose their character from 5 different races such as: Elves and Humans who fight for order, Orcs and Undead who fight for chaos, Mendels who are neutral. It is possible to choose your character's gender, race, appearance, class and talent. There are more than 2,500 skills and 5,000 pieces of equipment for you to discover. Players can also create up to 4 different characters.
In Order & Chaos every player is a part of a developing universe. Each character can interact with each other; they can make trades, communications, challenges and more. Make friends or enemies, join a party or create your own team, or go on an adventure solo.
The game also features:
Many stunning environments like dark forests, dungeons, deserts, mountains and more
More than 1,200 quests to achieve
PvP Mode Battlefields in which teamwork is much more powerful than individual strength
Brand new mounts such as Bloody Ghost Horse, Silver Despair and more!
The game is created by Gameoft, one of the best creators. Order & Chaos is an epic android game offering kids and teens a fantastic online game. Start a journey and explore a majestic world with thousands of other online players. With high quality graphics and adventurous gameplay, Order & Chaos is a perfect choice for kids and teens.

You can follow us on