1010!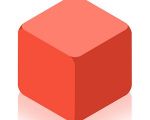 1010! is a simple, fun and hard-to-put-down puzzle game based on placing different colored pieces strategically. This free game created for Android devices under Older adults category.
In 1010! players must simply place the different colored pieces on the screen. By creating horizontal and vertical rows, wipe out the lines. Each line you wipe will clear the screen and make room for the new pieces.
There's no time limitations or no need to match different colors. Just fill the screen however you want. Players will learn easily and master quickly.
Featuring an easy and entertaining play, 1010! is an android game exactly for adults and older adults who are looking for activities for their spare time. Just lay back, relax with comforting colors, clear your mind and enjoy.

You can follow us on