2048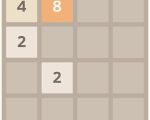 2048 is a very simple and addictive puzzle game. Swipe and move the tiles, join the same numbers together and get to the 2048 tile. This free game created for Android devices under Older adults category.
2048 is a fun and simple puzzle game. In the game, players must join together the tiles on which the same numbers are written. When two tiles with same number touch, they create a new number. The aim is to reach the 2048 tile and win.
2048 features:
Control of animation and speed
Automatically saved game
A landscape mode
Undo support
Leaderboards
2048 is very simple and relaxing for adults and older adults. The game includes simple graphics, comforting sounds and colors. Make your moves wisely and be the winner. 

You can follow us on